When it comes to handle data, we have many ways and filetypes to deal with. But what are the best methods to proceed with all the massive data you will get with our tools?
We will explain you step by step how to export and navigate your data while using the Web Software and the Desktop Software made with Python.
If you are using Web Application you will stumble with Lead Spider and Company Finder. You will find some buttons at the top of the table when you obtain results.

If you are using GMass, Woodpecker and others, you will need either CSV file or having it exported to Google SpreadSheets as it is with GMass.
In order to Copy Directly to a Google Spreadsheet, just click the COPY button. Then just go to a New Spreadsheet File and paste it.
So then you can just click Copy and the Paste Directly to your Google Spreadsheet.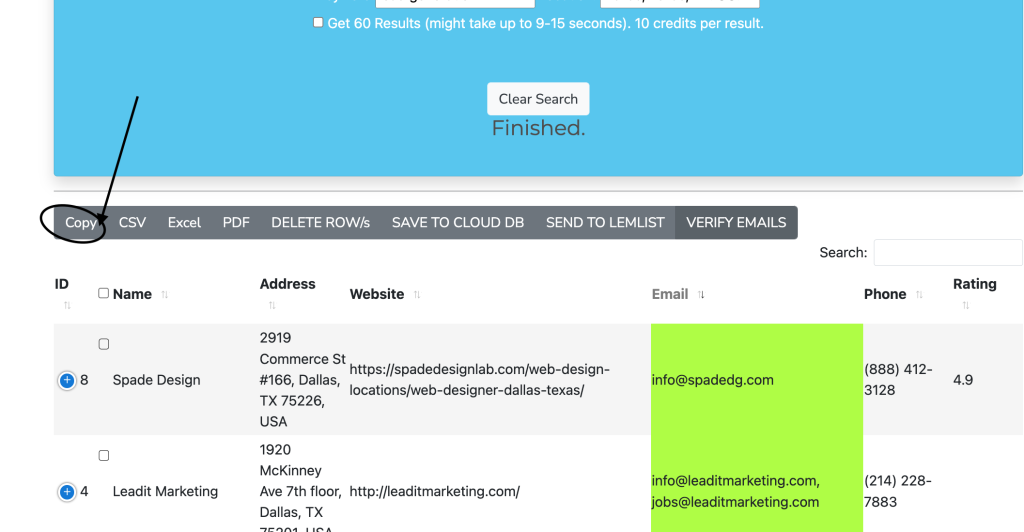 So you will something like this.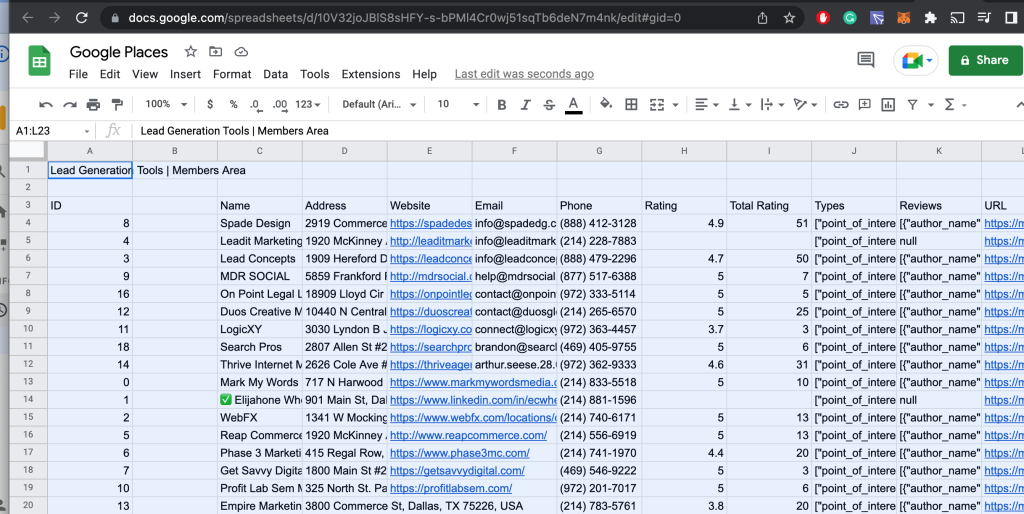 Then you are ready to export your Data into your Cold Emailing Campaigns right away.