In this article, we will show you how to quickly get any Business around the world thanks to Google Maps / Google Places and Google AutoComplete Technology.
This tool will get real-time and positioned Business from any Keyword and Place you type. Lets for example search: Marketing Agency and Select London.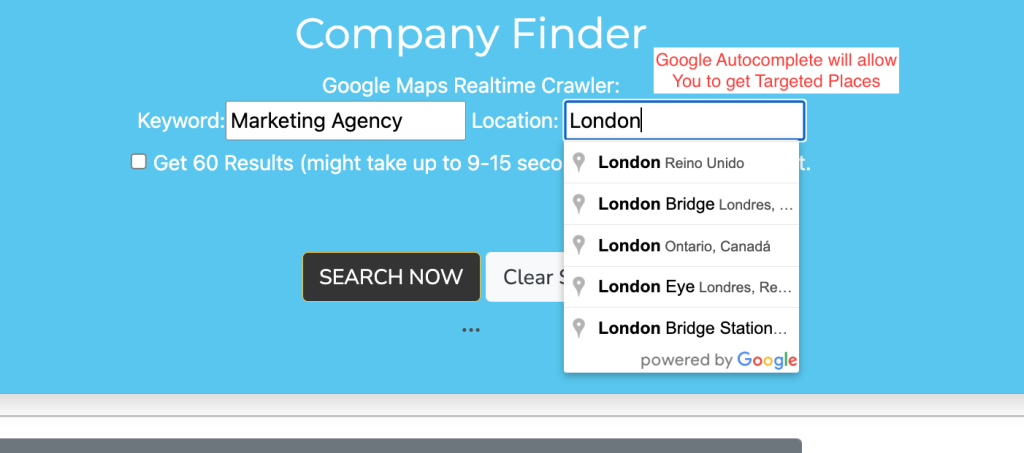 Then just click SEARCH NOW button, you can Select get 60 results, just remember this will consume more credits than Lead Spider since Google API is quite expensive.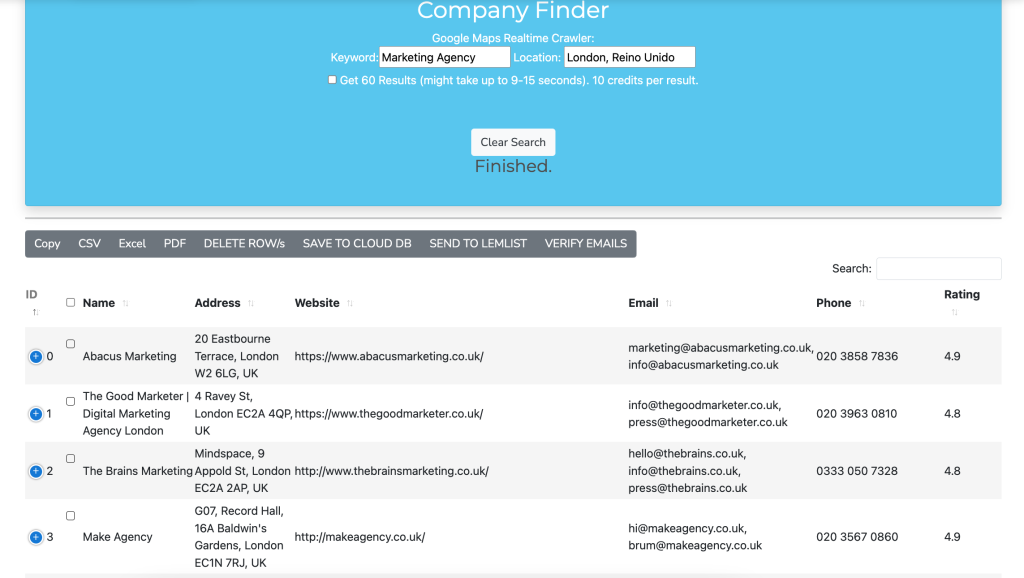 You will get realtime listings and our algorithm will visit each website and get emails.
In order to have more success on your Cold Emailing Campaigns, you will need to verify your emails. Just click on VERIFY EMAILS button.

It is that easy, you can directly send to Lemlist campaigns or copy/save to a Google Spreadsheet, or CSV to mass import into your Cold Emailing platform.