Turbocharge Your Lead Generation with LeadGen.Tools
Discover, Connect, and Grow Your Business with Our
All-in-One

Software Suite
Are you tired of spending countless hours searching for high-quality leads and struggling to grow your business? Say goodbye to manual data mining and hello to LeadGen.Tools
GET YOUR 3-Day Free Trial Unlock Unlimited Business Opportunities


Supercharge Your Lead Generation Efforts
Find Your
Perfect Leads

Faster than ever

Lead Spider
Unleash the potential of our advanced Search Results scraper and crawler to extract contact information.

Google Places Miner
Leverage our Google Places Scrape to laser-target businesses and simplify your data mining process.

Ad Spy Scraper
Gain a competitive edge by monitoring Google and Bing Ads campaigns, tracking keywords, and extracting contact info.

AI Copywriter
Save time and money with our state-of-the-art AI Copywriter powered by OpenAI API. Generate compelling copywriting effortlessly with our proven prompts and improve your business outcomes.

Desktop Application
Take your data analysis and outreach to the next level with our desktop software application. Access advanced features for data enrichment and seamless email campaigns to connect with verified email contacts.

Graphic Templates
Effortlessly craft compelling content with our all-inclusive selection of graphic templates, HTML assets, and copywriting examples. Produce visually striking and influential materials that connect with your target audience.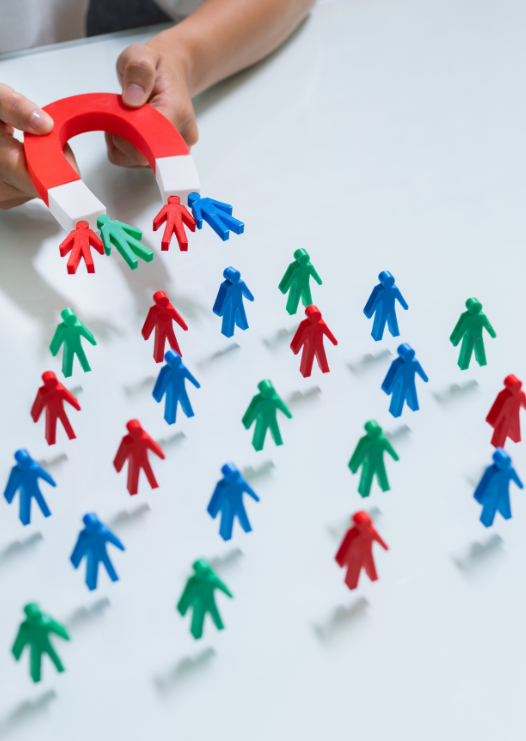 Empower Your Marketing Efforts with Real-Time Data
The
Ultimate Lead Generation

Swiss Army Knife
With our cutting-edge technology and innovative features, you'll be able to discover and connect with your ideal prospects in no time.
We have more features inside!
1. External Direct Tools:
Stay ahead of the competition with real-time Facebook Ad Spy, website Page Speed analysis, and security scans. Gain valuable insights to optimize your strategy and outperform your competitors.
2. Continuous Improvement & Expansion:
Keep your business on the cutting edge with our ever-improving suite of tools. Enjoy ongoing updates, new tools, and enhancements to fuel your growth and success.
Supercharge Your Lead Generation Efforts
Discover Your Next Paying Customer in
Just 60 Seconds

with These 3 Easy Steps

Step 1
Utilize our data mining tools to extract valuable information:
Lead Spider: captures real-time search engine results using customized commands and collects URLs and emails.
Company Finder: identifies businesses within specific areas and a given radius by utilizing real-time Google Places data, to gather essential contact information.
Ad Spy: monitors real-time responses from Bing and Google PPC Ads, capturing advertisers' contact information.

Step 2
Save data as a project filter and verify emails.
Enrich data from rows and create additional rows using main APIs such as Hunter.io, Snov.io, Clearbit, Pipl, etc.

Step 3
Export your projects to popular apps like Salesforce, HubSpot, Lemlist, and more.
Additionally, you can convert your project into a cold emailing campaign using GMass.
Accelerate Your Business Growth
Revolutionize Your
Lead Generation Strategy
Access targeted business contacts, influencers, and prospects with our powerful search engine and data aggregation tools.
an innovative business contact search engine
USE OUR
scraper tools

TO GET FRESH DATA AROUND THE WEB

Google Places Extractor
Obtain real-time listings from Google My Business by utilizing the Google API and Places AutoComplete feature to gather precise data. Additionally, this tool crawls websites to extract contact information such as emails and phone numbers.

Creatives
This tool scours the internet, specifically networks such as DeviantArt, Behance, Dribble, and others to gather contact information and email addresses for artists.

Influencers
Search relevant profiles, email addresses, and phone numbers across popular websites and platforms such as TikTok, Instagram, and YouTube.

EBay/Etsy Sellers
Find sellers from various third-party marketplaces around the web and add them to your campaign strategy.

Local Business Directories
Search websites like Yelp, TripAdvisor, YellowPages, and Foursquare for businesses related to your keywords and gather their email addresses.

International Business
Locate businesses that operate internationally by conducting an internet search and gathering detailed contact information.

TLD/Domain Crawler
Discover websites from around the world that use custom domains such as .yoga or .shop, among others. Gather contact information such as emails, phones, and more.

Business Person
Search websites like LinkedIn, Angel.co, Xing, and others for contact information of relevant business people.

Online Stores
Find e-commerce websites and their detailed contact information for stores related to your search. This includes platforms like Shopify, WooCommerce, Drupal, and others.

Crowdfunding
Search websites like Kickstarter, Patreon, Gofundme, and others for keywords and gather detailed contact information from profiles.

Hotels & Rooming
Gather relevant contact information from websites related to booking stays, including Airbnb, Booking.com, and Expedia.

USA Local Businesses
Conduct a web search to find local businesses based in the USA and focus on gathering contact information for small businesses.
Start growing your business
RECOMMENDED BY
LEADING EXPERTS

IN INDUSTRY
"Fabulous Software"
Before purchasing the lifetime plan, I reached out to the support team with a request for a custom feature that was crucial for my project.
They made it in this new version immediately. More to the point. He is very helpful and the software is the best of its kind, yet to have such an awesome experience with any product I have purchased for a long time.
He even made a quick video to show me the new feature I requested immediately after I requested it. Great product and awesome seller!. Thanks

Josh Williams
Project Manager
"The ultimate Tool"
I've actually downloaded the new versions and it keeps getting better and better. The software is constantly eliminating the use of some softwares for me and it's quickly turning into an all in one tool for me. The new feature of adding my own domain is just crazy so now I've stopped using my old extractor and I've focused on this one fully. Support thanks for the update, also if the SMS starts working soon the it would be a beast software. Big ups and keep up the great work.

Arisile
Marketing Manager
"Most powerful tool"
I've had some time to use the software and its obviously very powerful as nothing else on the market has been able to scrape leads like this for LinkedIn before. There are a lot of features that I have still yet to use but I can highly recommend this software.

Socom
Industry Expert
Start growing your business
Unlock the Power of Google to
Find & Connect

with Prospects
Our Packages
You can ask for seasonal Lifetime licensing.
FREE Membership
$0.00 / Mo
1000 Free Credits
Lead Spider
Company Finder
Ad Spy
AI Tools
---
Regular
$24.99 / Mo
8,500 credits
Lead Spider
Company Finder
AI Copywriting
AI Natural Text 2 Speech
Extra Tools
Community Access
Training Videos
Desktop Application Suite
All Templates
Ad Spy
BUY THIS PLAN
Business
$59.99/ Mo
25,000 credits
Lead Spider
Company Finder
AI Copywriting
AI Natural Text 2 Speech
Extra Tools
Community Access
Training Videos
PREMIUM SUPPORT!
Desktop Application Suite
All Templates
Ad Spy
BUY THIS PLAN
---
Stay Ahead with Constantly Evolving Tools & Features
NEED HELP? WE ARE
HERE TO HELP YOU
How does the algorithm work?
Leadgen.tools' data crawler intelligently scans the web to find business contacts and compiles essential information, enabling you and your team to launch targeted email or phone marketing campaigns. Customize your search by combining industry, keyword, or location parameters to create a tailored data analysis campaign. Easily export your findings and integrate them into your email or calling platform for a seamless marketing experience.
Why search for business contacts and influencers?
Establishing direct connections and cultivating a strong network are crucial for anyone managing their own business or sales campaigns. Identifying and engaging with the right contacts play a pivotal role in expanding an active, profitable network or enhancing an existing one. This foundation paves the way for organic growth and success in the online sphere.
How and why is Leadgen.tools so effective?
Leadgen.tools is highly effective due to its ability to enable users to build their own contact lists of organic business contacts without the need for extensive research. Unlike many alternatives that offer outdated contact lists and costly, inefficient software, our web tool allows anyone to connect with influencers or business owners via email, phone, or direct message using the relevant contact information. By eliminating the need for extensive research, Leadgen.tools streamlines the lead generation process, allowing users to focus on the most important aspects of building successful relationships with potential clients.
Who typically uses this software?
Leadgen.tools is popular among a wide range of users, including sales managers and influencer marketing companies. Its intuitive design makes it suitable for anyone looking to improve their e-commerce sales, whether they are just starting out or are a seasoned online marketer. With the ability to create a personalized direct outreach campaign, users can quickly and easily connect with potential clients, ultimately leading to an increase in sales numbers. So, if you're looking to take your business to the next level, create a profile on Leadgen.tools and get started today!